CPR Certification & AED Certification Classes and Renewals For Healthcare & Non-Healthcare Providers in Denver, Colorado – BLS Classes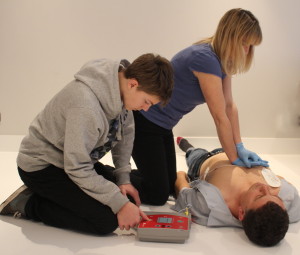 Like so many others who have attended our BLS training courses at CooL Compressions CPR, you can learn the skills necessary to become a real-life hero: the one capable of saving another during a cardiac emergency.
In just a few short-yet-life-changing hours, our CPR and automated external defibrillator (AED) courses will give you the life-saving skills and experience you need to assist and save the life of another in their most dire moments of need. Learn about our CPR and AED Certification Courses.
CPR, as you no doubt already know, stands for cardiopulmonary resuscitation. You may be required by your employer to have a CPR certificate, as is the standard in most medical and healthcare positions. However, CooL Compressions CPR also offers certifications for non-healthcare providers.
➢ Cool Compressions CPR offers First Aid and CPR Certification Denver Training Classes.
AHA & ASHI Courses & Certification & Training – Denver, CO Region
We have American Heart Association (AHA) and American Safety & Health Institute Courses (ASHI) available for those who wish to learn about life saving courses and certification, and also offer CPR and First Aid classes for pets.
Cardiac Arrest happens more often than you think and can strike even the healthiest among us.
Cardiac Arrest is the leading cause of death in adults.
88% of Cardiac Arrest occur at home.
4 of 5 Cardiac Arrests happen in the home.
326,000 sudden Cardiac Arrest occur annually.
Men are twice as likely to have Cardiac Arrest versus women.
We have full CPR Certification Instruction Credentials
AED training is also part of the CPR courses we offer. You may have seen the term "CPR/AED". Since we all know what CPR means, let's explain AED: this is an acronym for automated external defibrillator, a medical device which provides defibrillation (electric shock) to a victim in an effort to re-establish a functioning heart rhythm.
AED devices are sophisticated pieces of medical technology, but they are generally very easy to use. Our AED training and certification courses will give you the skill and confidence needed to potentially save a life using one of these devices.
CPR and AED Certification Classes – Denver, CO
CPR/AED certification renewals are also available at CooL Compressions CPR. If your CPR certificate is going to expire soon, we encourage you to visit our training schedule as soon as possible to reserve a seat at our next renewal course. Learn about CPR Certification and AED Certification Classes & Certification.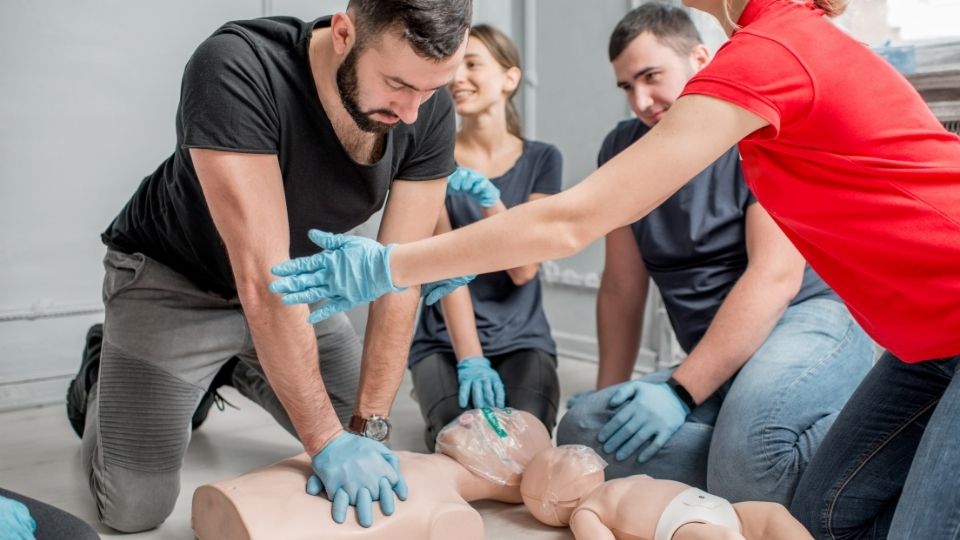 CPR renewal classes are intentionally made available on a variety of different days of the week, including weekends, and at during different times of day (morning, afternoon, and even night renewal courses are available). We understand that you have a busy schedule and do our very best to be accommodating! Do keep in mind that renewal courses can fill up quickly—particularly near the end of the month—so do inform us of your interest as soon as possible. If your CPR certification lapses, you will be required to take the entire full course again.
CPR can be performed by anyone with just a minimal time investment and willingness to learn the proper skills. In only three hours in our CPR classes, you can earn your CPR certification and be prepared to save a life when tragedy strikes. At CooL Compressions CPR we award certification based on the American Heart Association (AHA) or the American Safety & Health Institute (ASHI) guidelines and protocols.
CPR started within the first four minutes after collapse and the early use of an Automated External Defibrillator (AED) can increase the survival rate by 35%! Cool Compressions CPR will give you the knowledge to operate an AED with confidence and steadiness so you are ready to act in an emergency situation.
Whether you're a healthcare worker, a non-healthcare worker, or simply an individual looking to boost your employment prospects by having what is arguably one of the most important certifications available on your resume, we invite you to learn more about the courses offered at CooL Compressions CPR or give us a ring at (720) 609-2972.
Learn more about our CPR certification and AED certification courses.
American Heart Association Basic Life Support (BLS) Classes and Renewals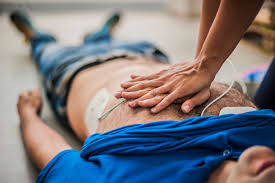 Basic Life Support, often simply abbreviated as BLS, is a course most healthcare providers have likely already heard of. It is likely a strict requirement for you if you are a physician, nurse, CNA, pharmacist, dentist or dental assistant, a chiropractor, and others. If you aren't sure if you need a BLS certification, please check with your compliance officer or simply give us a call.
The BLS course at CooL Compressions CPR is intended to provide you with up-to-date medical and scientific knowledge to perform basic life support services during an emergency. Our American Heart Association courses are up to date for both CPR and ECC.
After completing your BLS course, you'll receive so much more than a certificate—you'll have the training and skills necessary to potentially save a life. Our BLS course includes CPR certification and AED certification. You will learn how to perform chest compressions, ventilate using a barrier device, and how to use, operate, and deploy an automated external defibrillator (AED).
This hands-on course won't just show you how to do these things—you'll be doing them yourself. We use feedback mannequins and place them into simulated "clinical scenarios" (i.e., a situation in which your skills would be needed in real life). You will learn how to deliver BLS services to adults, children, and infants.
You need not be a healthcare worker to take a BLS course or benefit from the knowledge you will gain from doing so! AHA BLS certification is an excellent qualification for anyone to have. Teachers, members of the fitness industry, parents, foster parents, and literally anyone else will benefit from having life-saving skills.
Learn more about our Basic Life Support courses.
Instructor-Lead First Aid Certification Courses in Colorado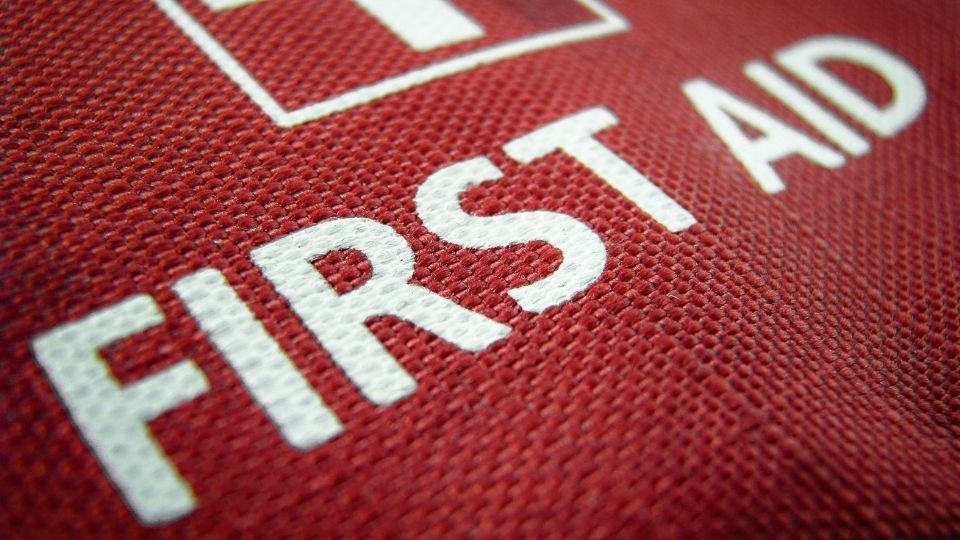 In addition to all of our other courses, certifications, and renewals, CooL Compressions CPR also offers First Aid certification courses for both healthcare providers and non-healthcare providers.
Our American Heart Association Heartsaver® First Aid course is an instructor-lead class which includes videos, hands-on training and confirmation of your skill set in real-time. Learn how to dress and bandage wounds, stabilize broken or sprained limbs, safely administer an epinephrine pen in response to an allergic reaction, and many other life saving skills. This course runs for three hours and provides you with a two-year certification period.
We also offer an American Safety & Health Institute (ASHI) Basic First Aid course best suited for those not required to have an AHA certification (e.g., those who are not healthcare workers). This course is also instructor-lead and features video learning, hands-on training. Students will be able to demonstrate their knowledge of each skill acquired by the end of the three hour course.
Learn more about our First Aid certification courses.