Denver's Best CPR, BLS & First Aid Certification Classes!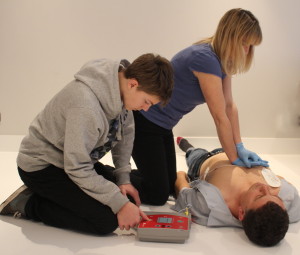 You! Yes you can be the hero that saves someone in need during a cardiac emergency!  A few hours of CPR training, BLS Training or First Aid Training with CooL Compressions CPR and you will have the ability to assist and save the life of a victim experiencing cardiac arrest. Our CPR classes, BLS classes and First Aid certification classes are fun, informative and give you life saving skills. As they say " The life you can save with CPR will be the life of someone's loved one, possibly even your own loved one"  That is without doubt something worth learning.
Here at CooL Compressions CPR we offer a variety of CPR, AED, BLS and First Aid courses for professional healthcare providers, non-healthcare providers and even CPR for family and friends. In addition to our human-focused CPR classes, we offer pet CPR and First Aid classes. Be ready to jump into action if there is a pet emergency with your beloved fur baby. If you have an interest and want to become a CPR and First Aid instructor, we can get you certified for that too.
Cardio Pulmonary Resuscitation (CPR) Training Classes
CPR can be performed by anyone with just a minimal time investment and willingness to learn the proper skills. In only three hours in our CPR classes, you can earn your CPR certification and be prepared to save a life when tragedy strikes. At Cool Compressions CPR we award certification based on the American Heart Association (AHA) or the American Safety & Health Institute (ASHI) guidelines and protocols.
Facts You Should Know About Cardiac Arrest:
Cardiac Arrest happens more often than you think and can strike even the healthiest among us.
Cardiac Arrest is the leading cause of death in adults
88% of Cardiac Arrest occur at home.
4 of 5 Cardiac Arrests happen in the home.
326,000 sudden Cardiac Arrest occur annually.
Men are twice as likely to have Cardiac Arrest versus women.
By Learning CPR You Can Help to Improve These Numbers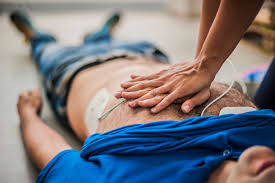 CPR started within the first four minutes after collapse and the early use of an Automated External Defibrillator (AED) can increase the survival rate by 35%! Cool Compressions CPR will give you the knowledge to operate an AED with confidence and steadiness so you are ready to act in an emergency situation. Register for our CPR course today and have the skill to save a life tomorrow!