Becoming a CPR and First Aid instructor is an extremely satisfying vocation—not only does this line of work give you a ton of excellent career opportunities, you'll also be working in a field where your work directly results in lives saved.
Of course, we're a little biased, but all of the above is true!
In today's post on the CooL Compressions CPR blog, we'd like to dive into the topic of becoming a CPR and First Aid instructor, what you need to do first, and how to get certified. Then we'll discuss a few of the benefits and possible career paths available to CPR and First Aid instructors. Finally, we'll cover how to attend a course at our facility so that you can get your certification.
Let's begin:
Prerequisites for Getting Your CPR and First Aid Instructor Certification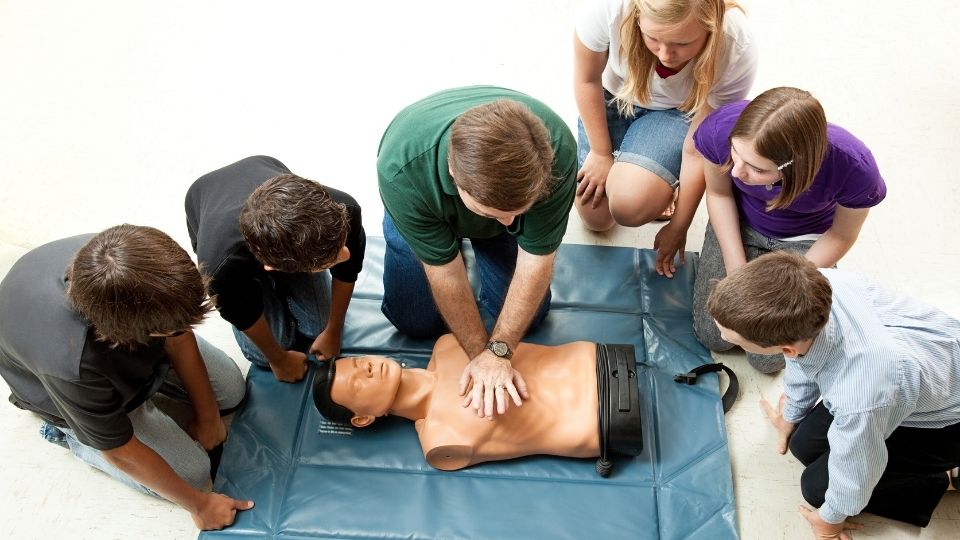 As we're sure you're aware, there are a few things you need to do before you're able to attend a course to get your CPR and First Aid instructor certification. The most obvious thing is, of course, that you must be already trained and certified in the discipline you want to become an instructor for!
In other words, if you want to become a CPR instructor and/or a First Aid instructor, you must have certifications in those fields already. If you don't have them yet, or your certification has expired—it must be current, certifications are valid for a period of two years—you can take the courses (or renewal courses) here at CooL Compressions CPR. See our training schedule.
Other than a certification in the discipline you wish to instruct others about, you'll also need to complete the BLS Instructor Essentials Online course, submit a pre-qualification application with us (which essentially just confirms that you have a current certificate and have completed the other requirements).
Finally, you must attend an instructor certification course, pass it, and then be monitored teaching First Aid or CPR within 30 days. After all of these requirements are met, you'll be granted your certificate, which won't need to be renewed for another two years.
Don't be intimidated: it sounds like a lot of hoops to jump through, but in practice all of these things are relatively quick and easy to complete. If you attend a course with us, we'll guide you along the way.
Hands on Training: What You'll Learn at the CPR and First Aid Instructor Certification Course
If you attend an instructor certification course here at CooL Compressions CPR, you will be fully trained and prepared to become an excellent CPR and/or First Aid instructor—we take a lot of pride in what we do here, and want to make sure that our students are prepared for real world scenarios.
One of the real edges we have here at CooL is the fact that we provide regular CPR and First Aid courses—so we have tons of experience in what instructors can expect, since we're instructors ourselves. If you're interested in learning "how things really work" rather than just a lot of theory, you'll be in good hands here.
You'll learn how to use instructor teaching materials and how to get the most out of them—both for yourself and your future students. Speaking of students, we'll also prepare you with techniques and tips on how to make sure your students are learning the discipline you're teaching them thoroughly, while still having fun and building confidence. We'll teach you how to be a great coach.
At the Cool Compressions CPR instructor course, you'll be given the skills you need to test your students as well. Proper proctoring and performance testing skills are key to ensuring that your students fully understand CPR and/or First Aid by the time they're finished with your course. Since you'll play a major part in giving people certifications for live-saving procedures, it goes without saying that knowing how to identify students who understand the process (vs. those who don't) is extremely important.
To learn more about how the course works and for a review of what prerequisites you need to finish before you can attend, please see our CPR and First Aid Instructor Certification Course page.
Becoming a CPR and First Aid Instructor Opens Plenty of Doors for Your Career Path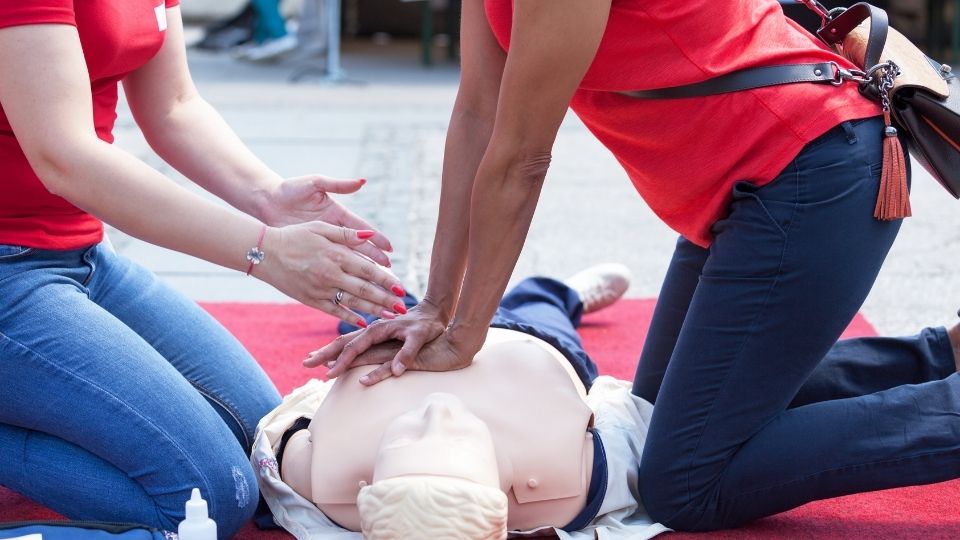 Now is a great time to become a CPR and/or First Aid instructor. If you've been following CPR news at all, you already know that societal awareness of how important CPR and First Aid training is has been growing at a rapid pace—many high schools are now even requiring students to learn how to perform CPR. We firmly believe that everyone should know these life saving skills, so this is great news.
From a business perspective, it's also a good thing—with more and more people becoming interested in learning how to do CPR and First Aid, the demand for qualified instructors is growing. Many instructors go on to work at organizations filling these needs, but just as many also start their own businesses and provide CPR training to corporate and educational customers.
Bottom line? Instructors are in demand and there's a lot of opportunities out there.
How to Sign Up For Instructor Certification Courses at CooL Compressions CPR
Start by learning more about how to become a CPR and First Aid instructor and, on that page, submit your pre-qualification application. You may also wish to check our training schedule to see when our next instructor certification courses are available, or if you have questions we can always be reached at 720-609-2972. We look forward to meeting you!