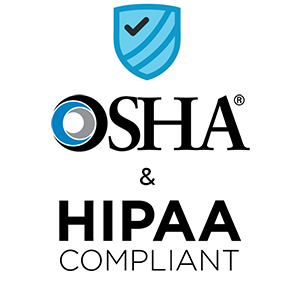 CooL Compressions CPR can help your practice meet all of the compliance requirements for OSHA and HIPAA Dental Certification. Don't risk the hefty fines you can receive by being non-compliant. Call 720-609-2972 today for an OSHA and HIPPA audit today
This course focuses on the current OSHA and HIPPA Rules for Dental Offices. It is an instructor-led program with videos and a Power Point presentation. Focuses on PHI in your office and the the 3 major provisions under the HIPAA Act of 1996.
Portability
Medicaid Integrity Program/Fraud and Abuse
Administrative Simplification
Is your office in compliance with the 3 major rules?
We can come to your office and do a mock inspection. We will perform an audit of all the hot topics concerning both OSHA and HIPAA requirements that all dental offices need to be aware of and will instruct you how to correct any violations that are discovered.  Your training will include tips on how to address an OSHA or HIPPA violation letter.
Course is instructor led
Requires workbook
Will assist in completion of your OSHA manual
Interactive activies
Addresses Front office Procedures as well as back office
Course length: 4 hours
Primary questionnaire from your staff is requested for all concerns
This course can be with your entire front and back teams or each team individually focusing on that teams overall
compliance responsibilities.  Front office staff has their own alerts that all offices are required to be in compliance with.
Back office alerts that also will keep the patients being treated to feel that they are the utmost concern with the office.  Giving an overall confidence in your office.
Great Team building course.
Certificate of completion is given at the end of the course.  Possible CE credits that you can use in your license requirements.
---