If you're just beginning to look into taking a CPR course in Denver, you may have been surprised to learn that there are different types of CPR classes and certifications.
At first glance, things can be pretty confusing—what kind of certification do you need? Do you need an affiliation with the American Heart Association (AHA) or the American Health & Safety Institute (AHSI)? Will you need to know how to perform CPR on small children or infants?
And this is all before you start looking into Basic Life Support (BLS) or automated external defibrillator (AED) certification!
Don't worry, ultimately it's not all that complicated to figure out which kind of course and/or certification is right for you. There are two things of key importance to keep in mind:
CPR is a lifesaving technique that everyone should know. Hang in there—you're doing the right thing!
We're here to help. If you needs questions answered immediately, please feel warmly encouraged to call us at (720) 609-2972 or contact us online.
Having said that, in today's post on The Heart Beat, the resident CooL Compressions CPR blog, we'll go over what type of CPR course might be best for you.
Start Here When You're Determining What Kind of CPR Course to Take: Resources From CooL Compressions CPR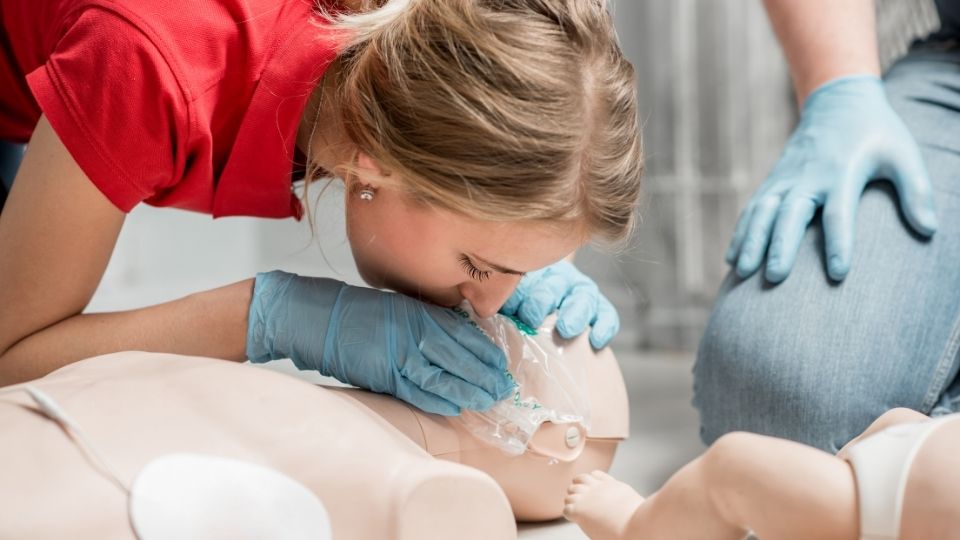 Generally speaking, CPR courses are split into two different categories: courses for healthcare providers, and courses for non-healthcare-providers (what may be sometimes referred to as a lay person).
Healthcare providers are people like nurses, medical assistants, hospital technicians, dentists and dental assistants, firefighters, chiropractors, occupational therapists, and others.
Quick side note: if you're in the dental field, you may wish to read our post Understanding the CPR/BLS Certification Requirements in Colorado's Dental Practice Act as it contains plenty of important information relevant to your profession. Our post about OSHA and HIPAA Dental Certification Training is also good to review.
Chiropractors will find similarly important information in our post Continuing Education for Colorado Chiropractors: CPR/BLS Certification Requirements.
The term non-healthcare-providers more or less refers to everyone else; teachers, daycare workers, construction workers, coaches, camp counselors, parents, neighbors, and everyone interested in learning a lifesaving technique that could help a fellow person in their time of greatest need.
We've prepared several resources for persons who fall into the non-healthcare-provider category as well. Anyone in the educational field should read our post Teachers, Coaches, and School Bus Drivers: Do You Need a CPR Certification in Colorado? and job seekers of all kinds—or anyone shooting for a promotion at their current employment—should check out our post Want a New Job or a Promotion? Enhance Your Career Prospects With a CPR Certification.
Now that we've covered some of the more industry-specific resources that are already available, we'll cover the two general types of courses in more detail. Let's begin with CPR courses for healthcare workers:
Healthcare Providers Will Generally Take This Kind of CPR Course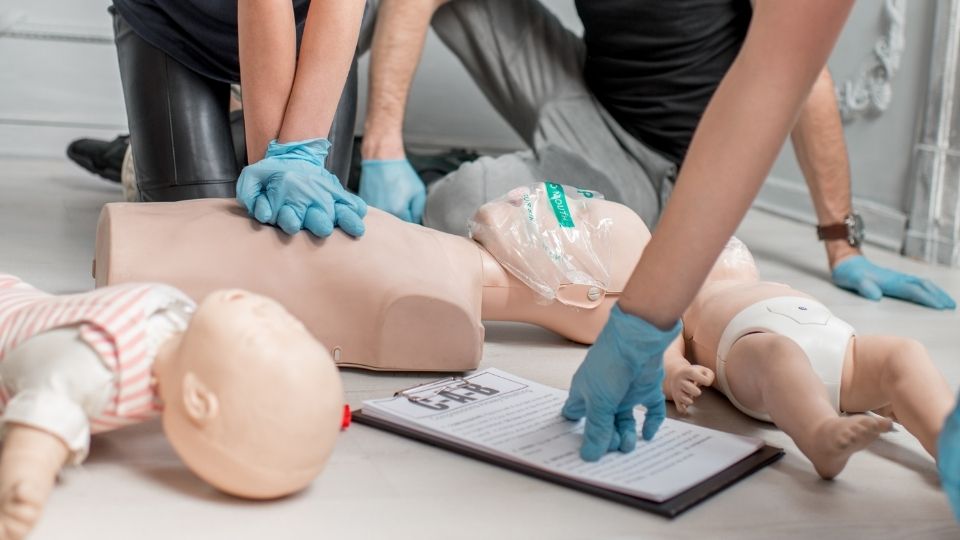 Generally speaking, healthcare workers will be required to take the American Heart Association's Basic Life Support course. Here at CooL Compressions CPR, our AHA BLS course is up to date for both CPR and Emergency Cardiovascular Care (ECC).
During the course, you'll gain all of the high-quality skills you need to not only recognize potentially life-threatening emergencies, but how to respond to them professionally. This course also includes instruction on how to operate an AED. You'll learn how to perform chest compressions, ventilate with a barrier device, and more.
The AHA BLS course is instructor-lead and hands-on—meaning that you'll have a professional CPR instructor in the classroom with you and get the chance to practice and perfect your skills on a feedback manikin.
While not every healthcare provider will need to take this particular course, it is the most common. Here at CooL Compressions CPR, we also offer HeartCode BLS Blended Training courses and renewal courses so that you can keep your currently existing CPR certification up to date.
I'm Not a Healthcare Provider, But My Job Requires a CPR Certification. What Course Should I Take?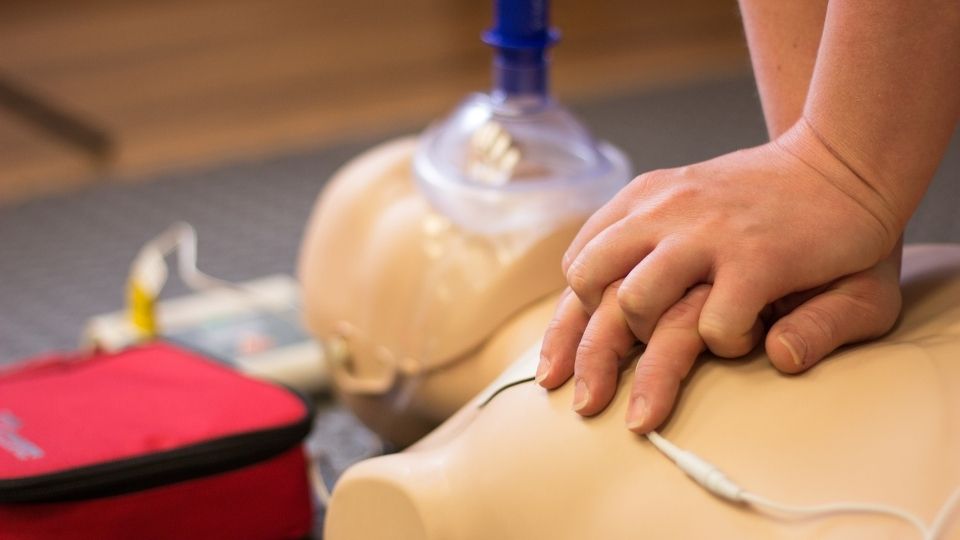 Generally speaking, you'll want to take the American Safety & Health Institute (ASHI) course where you'll learn both CPR and AED operation. Please learn more here.
If your job requires a First Aid certification instead of or in addition to a CPR certification, make sure to read our blog post Job Requires a First Aid Certification? How to Get One & What You'll Learn. In the post, you'll learn about the two most common First Aid courses and which one is likely to be right for you, what to expect during your time at the course, and why First Aid is an important skill set to have alongside CPR training.
Note that even if your job doesn't require CPR or First Aid training, you may find it advantageous to still attend a course with us. Certification is affordable and relatively quick to acquire, and it can make a massive impact on your resume. Many of our students have been from all different walks of life where these certifications weren't necessarily required, but certainly gave them an edge in a competitive job market.
How Do I Sign Up For a Course at CooL Compressions CPR in Denver?
To attend a CPR certification course in Denver at the CooL Compressions CPR facility, all you have to do is check our training schedule and select a time and date for the course you wish to attend. Make sure to reserve your seat as soon as possible, since our courses do tend to fill up quickly the closer it gets to the time they're scheduled for (especially near the end of the month).
If you have any questions, again please feel warmly invited to contact us or simply call (720) 609-2972.